The 15th International Conference on Geometry and Graphics
ICGG 2012 – MONTREAL, CANADA
---

Social Events
Saturday August 4, Afternoon
Authors are admitted to paper publication only if they show up at the conference and complete the conference fee payment.
Excursion
13:30 – 17:30
Three different tours available are:
Montréal Above and Beneath
Classic Montréal
Bicycle Tour
Please select one tour at registration.
Banquet
Delta Montreal Hotel
475 Avenue President Kennedy
Do not confuse this hotel with Delta Centre-Ville Hotel!
This second hotel is also close to McGill University, on University Street.
18:00 – 19:00 cash bar
19:00 – 21:00 banquet
HOME
CALL FOR PAPERS
ORGANIZATION
SPONSORS
IMPORTANT DATES
SUBMISSIONS
REGISTRATION
PROGRAM
VENUE
SOCIAL EVENTS
HISTORY
CONTACT
A big thank you to our sponsors: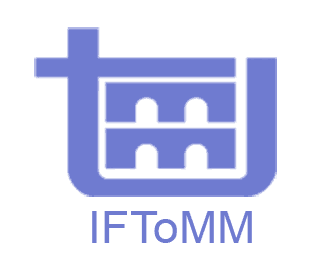 Cash discount for IFToMM members!