The 15th International Conference on Geometry and Graphics
ICGG 2012 – MONTREAL, CANADA
---

Welcome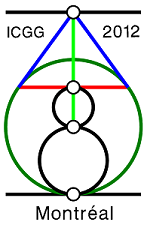 The 15th International Conference on Geometry and Graphics (ICGG 2012) was held in Montreal, Canada, on August 1–5, 2012.
The 16th International Conference on Geometry and Graphics (ICGG 2014) will be held in Innsbruck, Austria, on August 4–8, 2014.
The ICGG 2012 aims at providing a forum for presentation and discussion of both academic and industrial research involving theoretical and applied geometry and graphics as well as other related fields. The ICGG conference is part of a series of conferences held biannually and sponsored by the International Society for Geometry and Graphics (ISGG).
The official conference language is English. Each presentation will be 15 minutes long.
Do you have any questions? Please contact us at [email protected].
---
We are glad to announce the release of the preliminary flyer for ICGG 2012.
Click on the PDF link on the left to open or download the latest flyer.
---
Support us out by "liking" our Facebook page!
HOME
CALL FOR PAPERS
ORGANIZATION
SPONSORS
IMPORTANT DATES
SUBMISSIONS
REGISTRATION
PROGRAM
VENUE
SOCIAL EVENTS
HISTORY
CONTACT
A big thank you to our sponsors: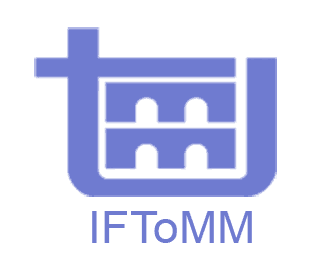 Cash discount for IFToMM members!