The 15th International Conference on Geometry and Graphics
ICGG 2012 – MONTREAL, CANADA
---

Registration
Conference Fees*
*there will be a small cash refund at the registration desk for IFToMM members
Payments are now working! You have until June 30th 11:59PM (Montreal time) to benefit from early registration fees. After this, late fees will be applied. Please use the above form to pay.

Delegates
ISGG Members
Full-time Students
Accompanying Persons
Early registration
480 CAD
425 CAD
185 CAD
240 CAD
Late registration
550 CAD
480 CAD
185 CAD
240 CAD
Proceedings
Included
Included
Included
Not included
Coffee breaks
Included
Included
Included
Included
Lunches
Included
Included
Not included
Included
Excursion
Included
Included
Not included
Included
Banquet
Included
Included
Not included
Included
Accomodation
Not included
Not included
Not included
Not included
Public transit passes
Included
Included
Included
Included
Welcome reception
Included
Included
Included
Included
Cancellation Policy
Cancellation is not available for the author who is the only registrant among co-authors of a contribution.
One should send a message to the following email address to cancel his/her registration for the conference.
e-mail: [email protected]
The following cancellation fee will be charged if we receive a cancellation message later than 27th July (EST).
Until 31st July (EST): 120 CAD
After 1th August (EST): 100% of conference fee
A bank transfer commission will be subtracted from the refund (does not apply to credit card payments).
Accommodation
Accomodation information is available on the Venue page.
HOME
CALL FOR PAPERS
ORGANIZATION
SPONSORS
IMPORTANT DATES
SUBMISSIONS
REGISTRATION
PROGRAM
VENUE
SOCIAL EVENTS
HISTORY
CONTACT
A big thank you to our sponsors: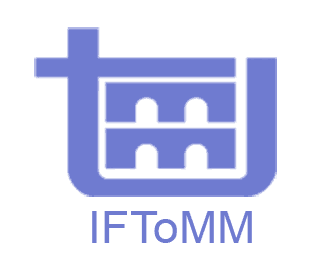 Cash discount for IFToMM members!